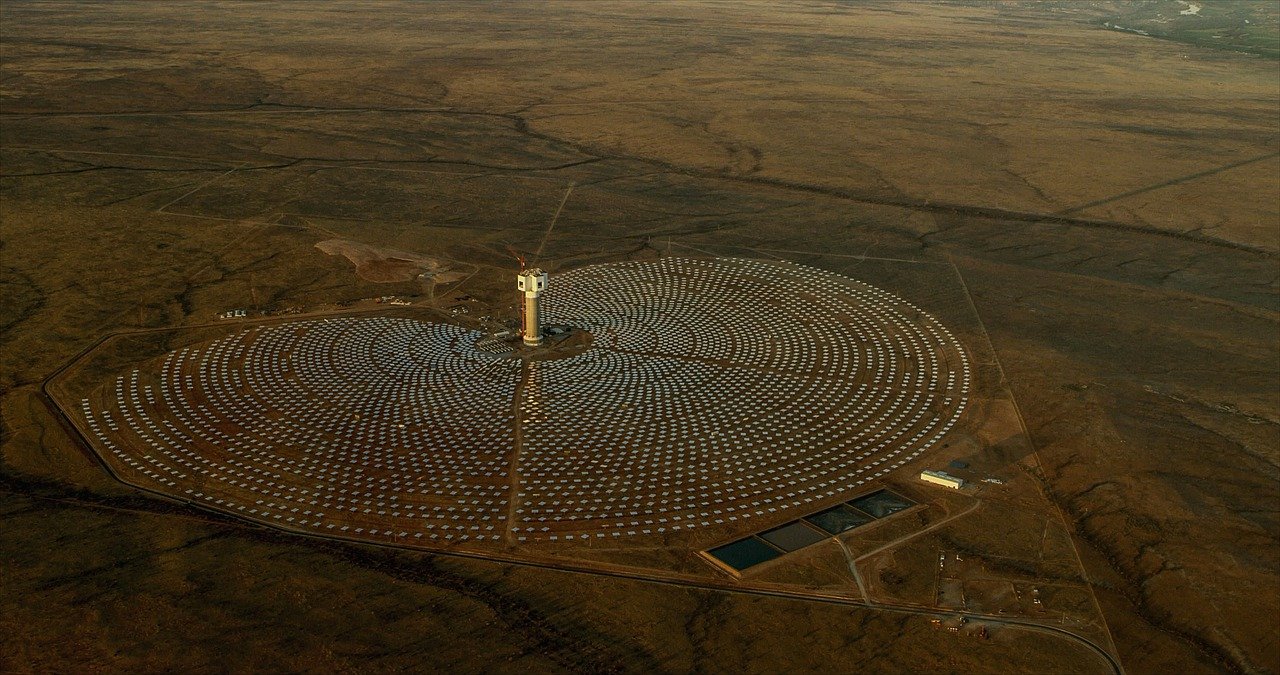 Mega Solar Parks
Mega Solar Parks are getting bigger and bigger in capacity. Here we look at some of the largest ones across the Middle East and North African (MENA) region.
Noor Abu Dhabi, UAE
In Arabic, the word "Noor" means light. This project in Abu Dhabi began commercial operations in 2019 which has the capacity to power and give "light" to 90,000 people within Abu Dhabi. The Noor project has over 3.2 million solar panel units, allowing it to produce approximately 1.2 Gigawatts of renewable and clean power. The renewable energy production of Noor Abu Dhabi will help improve the carbon footprint and it is expected to reduce carbon emissions by over 1 million metric tons that would have previously damaged the environment.
BenBan Solar Park, Egypt
The impressive Benban solar park in is expected to be the largest solar installation in the world and is visible from space.
Once the Benban solar farm is finished there will be a mighty 6 million solar panels on site and it will generate over 2,000 Megawatts. The project is spread over 32 contiguous solar projects across 36 square kilometers of the harsh Egyptian desert. It will generate over renewable energy that will lighting up hundreds of thousands of homes and businesses with a clean source.
But the benefits don't stop there. Once operational, Benban is expected to avoid Egypt producing 2 million tons of greenhouse gas emissions a year, which is the equivalent of taking about 400,000 cars off the roads annually. As well as the amazing environmental benefits, it will create 4,000 jobs in southern Egypt, where unemployment is high.
Mohammed bin Rashid Al Maktoum Solar Park, UAE
The Mohammed Bin Rashid Al Maktoum Solar Park in United Arab Emirates. It has an anticipated capacity of 5,000 Megawatts of renewable power by its completion in 2030 with anticipated investment of over 16 Billion USD.

Dubai's Clean Energy Strategy 2050 also has a vision to deliver 75% of the UAE's energy needs from renewable energy as well as pioneering vision to become a City with one of the lowest carbon footprints in the world by 2050.
Noor Complex Solar Power Plant, Morocco
The Noor Ouarzazate Solar Complex located in Morocco. Noor Ouarzazate is the world's largest Concentrated Solar Power Complex complete with the world's largest Solar tower, standing at the centre of the park. At time of construction it was the highest manmade structure in North Africa.
The Noor complex in Morocco uses concentrated solar power, which is a system that generates solar power by using mirrors or lenses to concentrate a large area of sunlight onto a receiver. Electricity is then generated when the concentrated light is converted to heat, which drives a heat engine connected to an electrical power generator or powers a thermochemical reaction.
If you are currently looking for a new assignment in Solar or renewable energy, please do check www.jackson-scott.com.