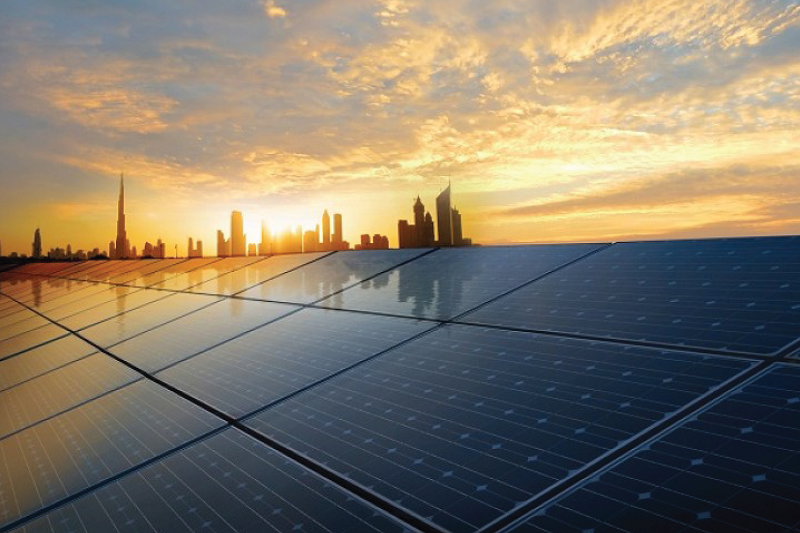 Dubai's Clean Energy Strategy 2050
We all know Dubai within the United Arab Emirates but did you know how green Dubai plans to be by 2050?

Dubai has a clear vision to deliver 75% of the UAE's energy needs from clean, green renewable energy by 2050. Linked into this they have a pioneering vision and strategy to become a city with one of the lowest carbon footprints in the world by 2050.

This strategy focuses on making Dubai a global centre of clean energy and green economy. This strategy consists of several core pillars: infrastructure, legislation, funding, building capacities and Human Resource capability.
The first pillar, infrastructure, includes initiatives such as Mohammed Bin Rashid Al Maktoum Solar Park, which is the largest generator of solar energy in the world from one single location which has a capacity to produce over 5,000 MW by 2030 with a total investment of AED 50 billion.

The legislation pillar gives the Dubai legislative structure that will supporting clean energy policies up to and including 2050.

The funding pillar known as Dubai Green Fund worth of AED 100 billion which will contribute through its financial resources, to release loans for investors in the clean energy sector.

Another pillar aims to build human resources capabilities through international training programmes in the field of clean energy in cooperation with international organisations and institutes and bringing highly trained technical specialists within the green sector.

This strategy will gradually increase the employment of clean energy sources to 75 per cent by 2050, making Dubai the city with the least carbon footprint city in the world.